on December 23rd, 2009, by Ton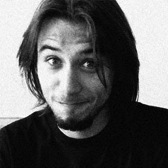 We are all very happy to announce we'll get another Blender artist to work in Amsterdam! Jean-Sebastien is well known in the Blender community as X-warrior, posting amazing graphics and animations already for years. His expertise in managing complex and big environments are going to be very welcome here.
JS will finish his current work in Montreal first, and flies in the weekend of January 23rd 2010.
Let me also wish everyone on the blog a Merry Christmas! Things slow down here now a bit, with only the Aussies staying over during the holidays. Oh, and me! We'll do an indoor Barbie or so! 🙂
Laters,
-Ton-