Download & Watch
Watch Sintel Online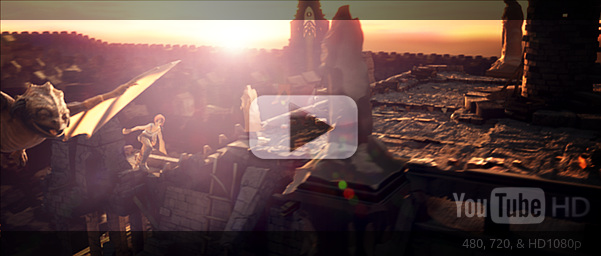 On YouTube at 240p, 360p, 480p, HD 720p, HD 1080p and original 2K !

---
Download
Full Movie
Second updated render in 4k resolution:
UHD (3840 wide) :: There's also a 4k UltraHD (3840 wide) H264 encoded version available now: Blender website
(encode made by Mathias Linden, thanks!)
Original render, 2k cinema release version:
*Subtitles (.srt)
English | Español | Français | Deutsch | Nederlands | Italiano | Português | Polski | Russian
---
Trailer
---
Uncompressed Files, Images and Audio
Includes all frames for trailer and final movie in 1K, 2K and 4K, PNG and TIFF 8/16 bits!
---
File types
| | |
| --- | --- |
| | DivX Plus HD (MKV/H.264/AAC) with subtitles in English, French, German, Hebrew, Italian, Portuguese, Russian, & Spanish |
| | AVI Mpeg4 video, AAC stereo sound – Plays with recent video players |
| | OGG Theora Video, Vorbis stereo sound – Plays on linux and other systems with VLC. |
---