on April 1st, 2010, by Ton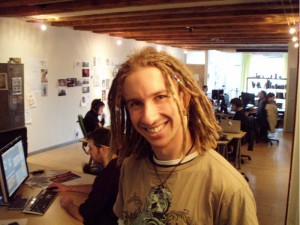 Warning: this is an april 1 post without silly jokes!
Jeremy has arrived already on the 30st of March, forgot to post it yesterday, that's why. Jeremy will help us the last three months as an animator. He's from Sydney Australia (too many aussies here!), and worked with Matt Ebb for Promotion Studios on Lighthouse and Kajimba. Great guy, awesome animator!
-Ton-
(BTW: next to arrive next week: Joe Eagar, Blender developer! And then we're complete… I hope!)