on February 17th, 2011, by Ton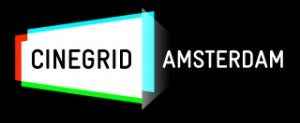 Although people have been publishing 4k camera footage in free licenses before, a Creative Commons release of an entire short animation film in original 4k non-lossy files could well be a world premiere!
Sintel in 4k – 4096 x 1744 pixels – has been made possible thanks to the support of the Cinegrid Amsterdam consortium, a group of research labs, new media and art institutes. The Cinegrid project will explore capture, creation, distribution, screening and archiving possibilities of  Ultra High Definition (4k and 8k) content, based on making this technology accessible for a wide audience, such as independent artists, researchers or cultural events.
In the next decade, 4k Digital Cinema will become the new standard for film theaters. The movie industry is adopting this format quickly, but obviously locked up by DRM technology to keep full control over the content delivery pipeline. Blender Foundation therefore is very happy to participate in the Cinegrid project to help realizing an open and accessible 4k production and distribution pipeline as well.
Currently, the film is being distributed to all cinegrid.org partners world-wide for screening, research and demonstration purposes.
The original 4k version (8 and 16 bits per color, tif and png) now is available via the The Xiph.Org Foundation download site too, which is 160 GB of data! We are currently also uploading the 16 bits per color files, 650 GB of data, and which will be finished around 25 February.
Visit media.xiph.org/sintel for the 2k frames, 4k frames, and 5.1 soundtrack downloads.
Watching Sintel in 4k projection is a breathtaking experience, which you really shouldn't miss when a screening is happening in your area. We will keep you informed about screenings on shows, conferences or festivals. I already know it will be shown at NAB in Las Vegas, and at Colin's art college in Savannah.
Thanks,
-Ton-