on March 24th, 2010, by Ton
Yesterday we went to the 4k viewing room from Cinegrid Amsterdam again (www.waag.org). They were still fighting desktop issues, silly drivers stuff… the picture below was meant to be the first in a series showing us watch 4k, but then the camera battery went down! Still, it's an insane  screen with epic proportions and resolution. So cool to see our work on it!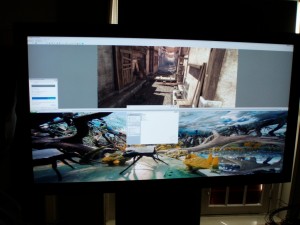 Also arrived monday and tuesday, two new artists. They deserve a picture: William (2nd pic) and Dolf (3rd pic). Welcome dudes!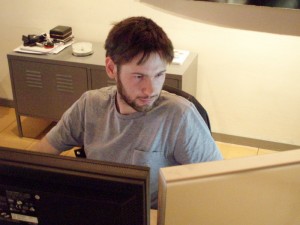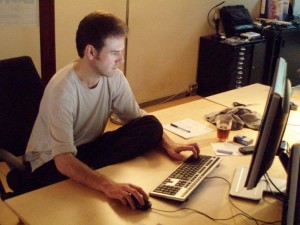 And for the impatient crowds; here a test render I snatched from Soenke today, it is really not final, bad textures, and so on.  But still… worth showing! Later more…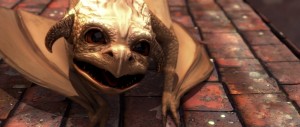 -Ton-