on July 8th, 2010, by Ton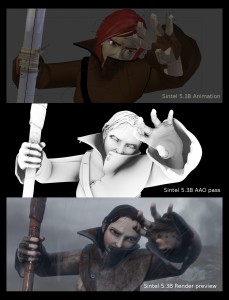 Apart from open and direct community involvement, we've also asked a couple of studios and professionals to help us with the film.
Claudio Andaur from Licuadora Studio in Buenos Aires writes a full report on how they have realized one of the great shots in our film.
Read the full article on LicuadoraStudio.com
(English | Spanish )
Thanks guys!
-Ton-