on October 14th, 2010, by Ton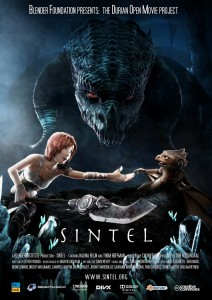 About 250 Sintel posters have been delivered to our office now. They are beautiful quality offset-printed,  in original movie poster size: 27 by 40 inches (approx. 70 x 100 cm). Deserves to get a decent spotlight on your wall!
Posters will be sent in a strong cardboard shipping tube. Due to the non-standard size, shipping costs are relatively high though. This is why we will only charge shipping costs once, also when you order more posters.
More information here in the Blender Store!
-Ton-