on May 6th, 2010, by Ton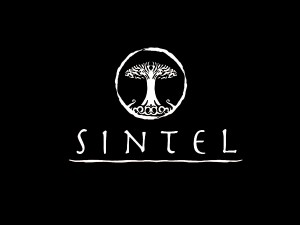 Hi all,
We're very proud to present Sintel's movie logo, created by designer Nick Bueltge! We will work with him on a couple of minor tweaks, like for usage in the various cases on shirts, in the film, and for the dvd.
Making this choice wasn't simple, there were a lot of good proposals. Personally I liked his design for his elegant and very professional styling. The text and logo are slightly feminine and spiritual, which reflects in the film.
Additional good news: trailer is nearly finished… we keep fighting all kinds of nasty technical issues. It's good on one hand – it improves blender – but it's also frustrating… hopefully we have it in the weekend for you! We'll also blog about every detail in making it. 🙂
For everyone who submitted work: THANKS SO MUCH FOR THE DESIGNS, YOU ALL ROCK!
Here's the thread with all design proposals.
-Ton-