on October 27th, 2009, by Colin Levy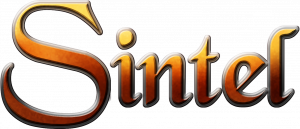 Hello!
Sorry for the lack of updates recently. Yesterday was the last day of the Blender Conference and we're all still recovering!
But we haven't forgotten about you. We have a number of posts coming up to go over some of the stuff we showed off at the Durian talk on Sunday.
But first things first. For those of you who missed the live stream, we revealed a lot about the movie–including the (working) title!
BAM! Congrats to "D" for guessing the title right. You deserve a prize! Perhaps a free DVD?And we also revealed the final character design for our main character– whose name, coincidentally, is Sintel as well!
BAM! Done by the amazing David Revoy of course.
Here's the video I slapped together to kick off the talk:
Blender Conference Intro Video from Project Durian on Vimeo.
And here's a quick video to introduce the work we've done on the first minute of the film! It's rough, but hopefully gives you a glimpse of some of the stuff we've been doing. All of this material has already been cut– but we feel this has been an excellent exercise.
Durian First Minute – 01 from Project Durian on Vimeo.
Also check out the PDF of this sequence in first draft of the script!
Expect more updates from us soon.
–Colin