on June 28th, 2010, by Ton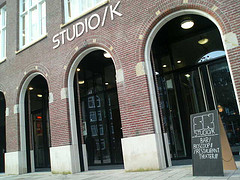 The premiere announcement overshadowed this one, so here's it again:
To celebrate the end of the project, we will organize a good bye party for and with the team, including a private screening of the film in progress. We will show the film twice, including a sneak peek of the Making Of documentary by Ali Boubred.
Durian Finals Party
Sunday, July 18th, screenings on 20:30h and 21:30h
Studio K Cinema
Timorplein 62, Amsterdam
This is a private screening, so we'll work with a guest list. To get on the guest list is easy, just email me (ton at blender org) your Durian DVD order number, and I'll return your guest list number! With this number and your name you get admission to the theatre. Seems fair for our loyal investors, eh?
Don't forget that we will show an unfinished film with an unfinished soundtrack. Only in September we'll be ready for sure!
-Ton-