on February 18th, 2010, by Ton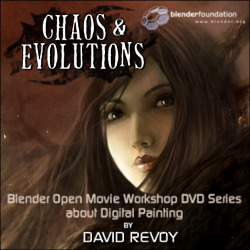 Another cool announcement for today: the long awaiting dvd from David is shaping up well! Those who attented his – already legendary – courses on the Blender Conference saw a glimpse of what to expect. For everyone else; get this awesome digital painting course (GIMP!) now! Oh, and yes… all Creative Commons, so it'll be online and downloadable in no time as well. Getting a dvd will help us forward though! 🙂 Expected delivery is mid march.
If you like to help us advertising this product? Check the banners preview, or download them all as a zip.
And then visit the Blender store here!
-Ton-