on September 21st, 2010, by Ton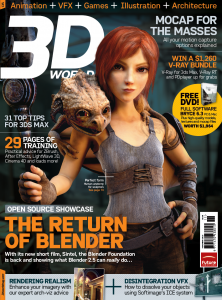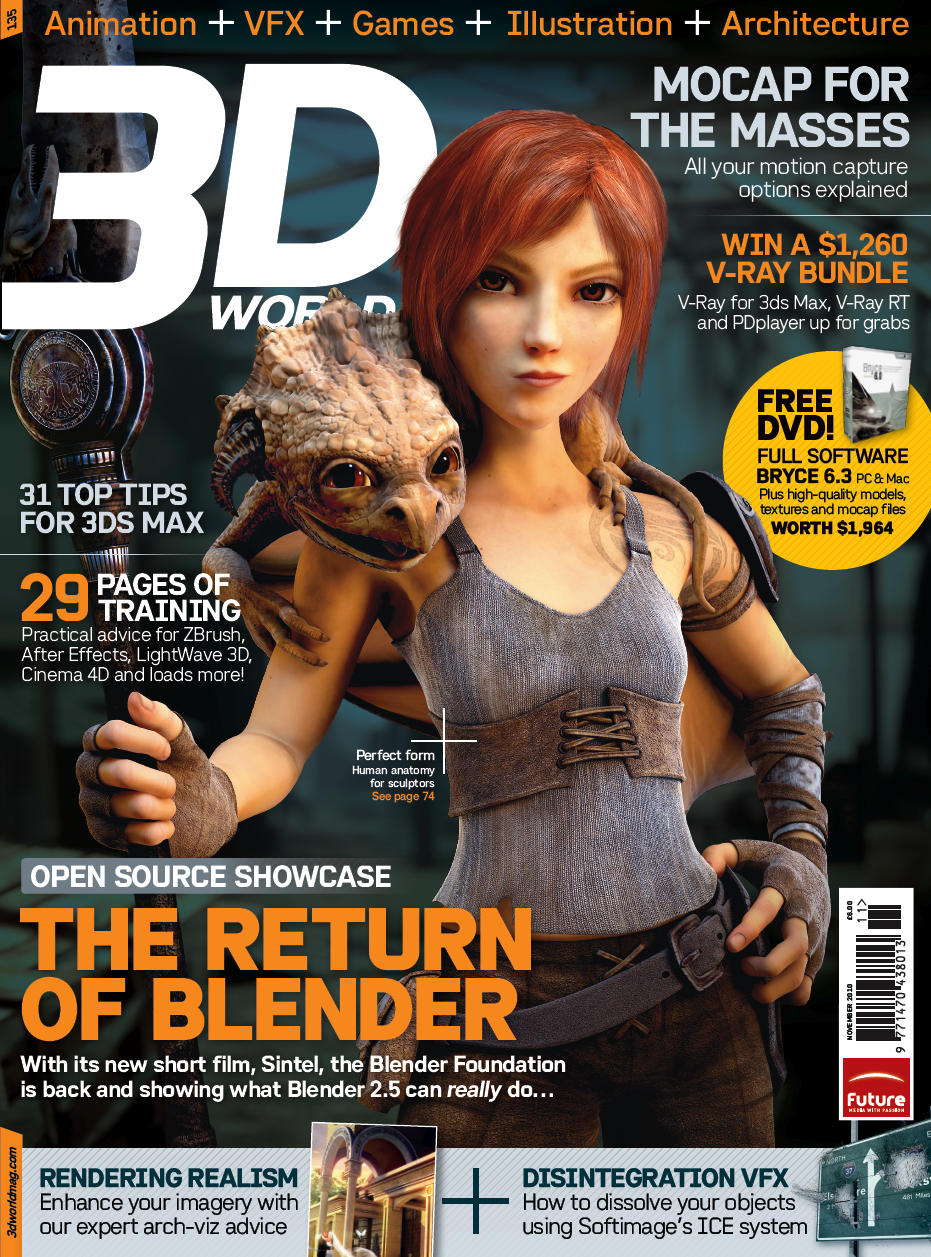 And now it's official, the new 3D world october edition is available throughout Europe. USA and other countries follow a month later I heard.
This issue has 6 pages of Sintel graphics, screenies and interviews with the crew. There's even a Big Buck Bunny mention on the list of "memorable shorts made in past years"!
The "Return of Blender" has been choosen by 3D World as a good cover slogan I guess. We all know we were never gone, but we we've been very busy indeed! 🙂
-Ton-